Can you believe we are already at day 50?
50/365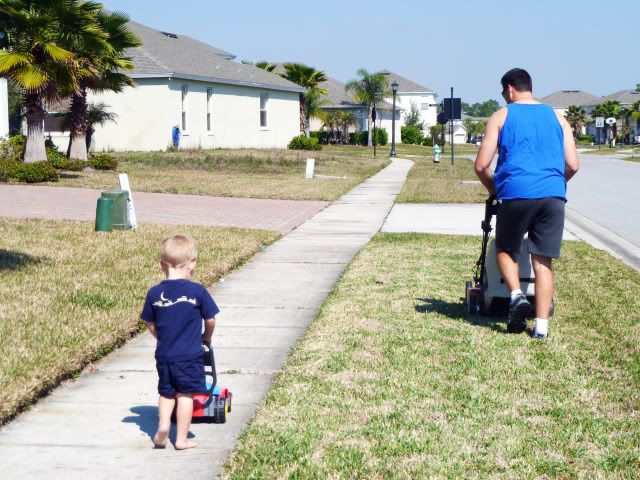 The boys were so excited that Daddy had to mow the lawn again. It's been a few months? They love to "help".
51/365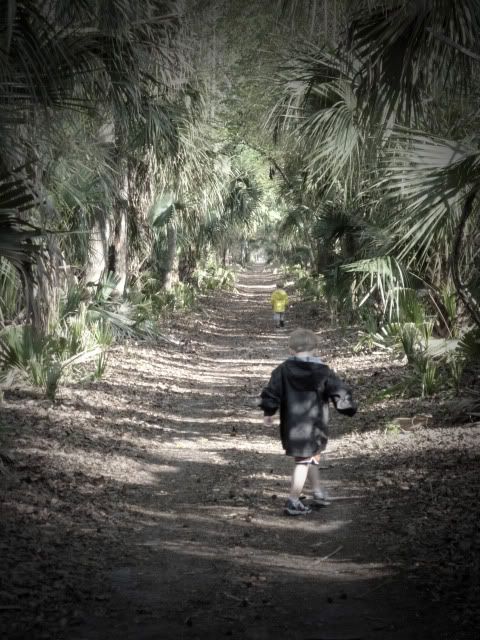 We took the boys to Snowhill to go for a hike. Richard was going mountain biking so I decided to take the boys to hike for a change. They had a great time and I got some really cool pictures. There is a whole collage and one more really cool shot
posted on Sunday
.
52/365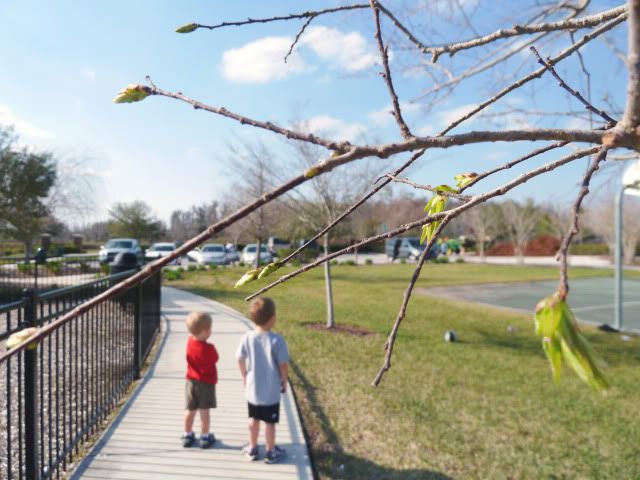 Spring has sprung! It has been in the 80s here the last few days so the buds are popping out
53/365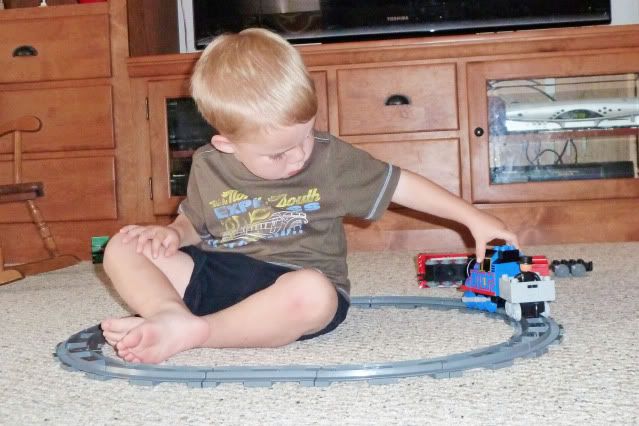 I know I've posted a lot about Monster Trucks the last few weeks, but trains play a huge role in our house too. This is just one of 4 different train tracks we have here. Colby is a huge train fan, as was Blake when he was younger. Most days we have at least 1 train set up and going.
54/365
Colby was given this tent for his birthday. I pulled it out of the closet because the boys were playing the big bad wolf and the wolf was blowing over their tents. I love putting things aside that were given to them for birthdays and Christmas to pull out at moments like that. If we'd given it to them earlier it would have been used once and forgot about where as waiting until the right moment they spent almost all day playing with it.
55/365
Colby wanted to use my camera, so I gave him my old one. Want to see what he decided to take pictures of? I
posted a collage
of 25 out of the 170 pictures he took on Friday.
56/365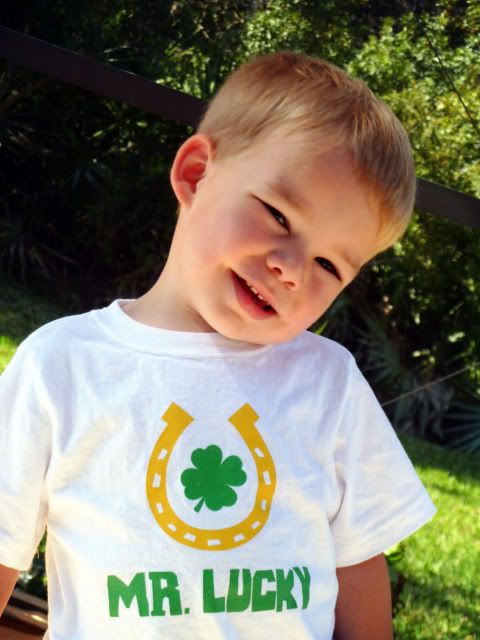 This is such a Colby picture.
Hope you had a fun week... we did!