What a week! Blake was diagnosed with tonsillitis on Sunday, Colby was diagnosed with an ear infection on Wednesday and Richard was diagnosed with strep on Friday. Needless to say we spent a lot of the week camped out on the couch watching movies.
113/365
Blake scored his first goal in soccer. He wasn't totally himself in the game, guess it was the beginning of the illness.
114/365
Abby was the only one who did the egg hunt at my parent's house this year since Blake was sick. But, she had a blast opening up the eggs. I posted pictures of the boys searching for their baskets
here
.
115/365
The boys wanted to go out on the porch to play for a bit. They got these bubble makers from my parents for Easter. They had a blast playing with them.
116/365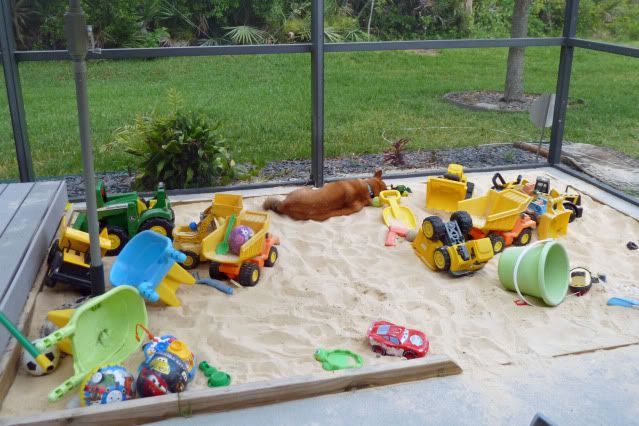 Which one of these doesn't look like the others, which one of these things doesn't belong? Ok well she does belong to us, but Abby had been in a mood to lay in the sandbox for some reason lately.
117/365
The boys and I went outside to say good-bye to Richard. The decided to bring out Monster Trucks (they often bring out cars and trucks to drive down the driveway). They had a blast playing outside and I got a lot of great pictures of the two of them.
118/365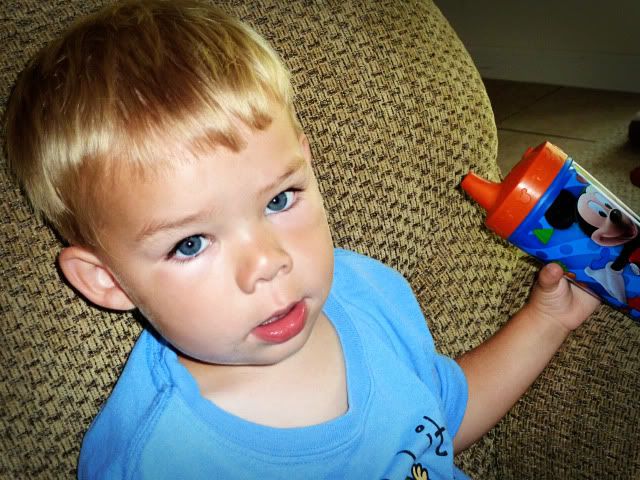 Blake was well enough to go back to school on Thursday so Colby and I had a cuddle on the couch day. He was miserable for most of the day and night!
119/365
Richard came home from work early. We ran to Target to get birthday gifts for the 2 parties we have the next two weekends. When we got home, Richard and Colby laid down for naps. I was in editing these pictures and went to see what Blake was doing. I found him sitting on his bed reading another stack of books.