Look! I got my 365 posted on Saturday and not oh Sunday night or Monday or Wednesday or....
pop over to either of these two sites to check out some more great pictures.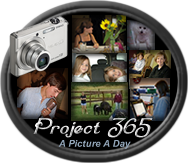 154/365
Blake had his last soccer game. He was so excited to get his trophy. Yep this was Colby's birthday too. If you want to see the pictures from that, pop over
here
!
155/365
Blake is playing t-ball this season, so we headed out to get both boys gloves. This should be interesting!
156/365
The boys were in desparate need of some outside time, so I took them to the splash fountain. I loved their expressions!
157/365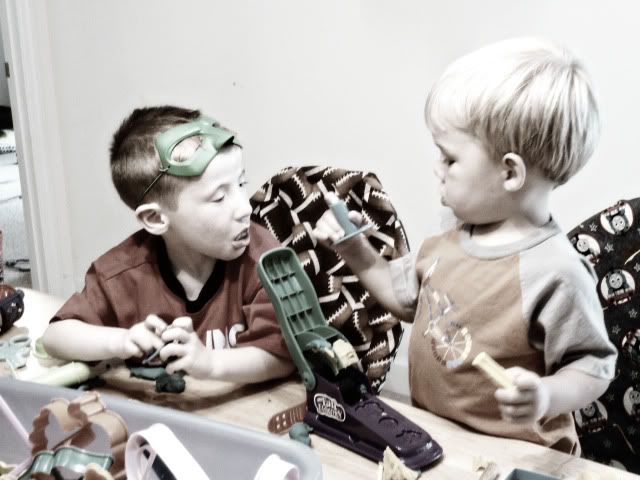 Colby had a playdate while Blake was at school. I offered to watch Nic while his mom went to school for his older brothers end of the year party. They had a blast. I love this picture of the two of them playing play doh.
158/365
Blake's first t-ball practice. This was the longest hour of my life! I sat there and laughed at the parents who seemed a bit too passionate over their 3/4 year olds ability to hit and catch. Blake did pretty good, but had fun and that's what counts.
159/365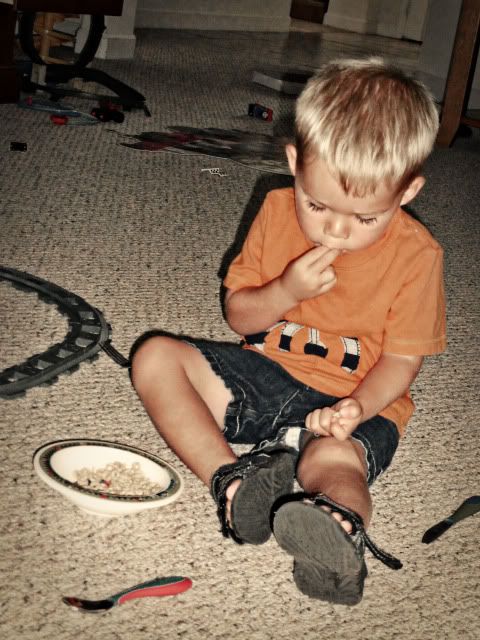 Colby decided he needed a fork, knife and spoon to eat his dry cheerios. I wanted to get a picture of him trying to cut them with the knife, but I was not fast enough around the counter to get that one.
160/365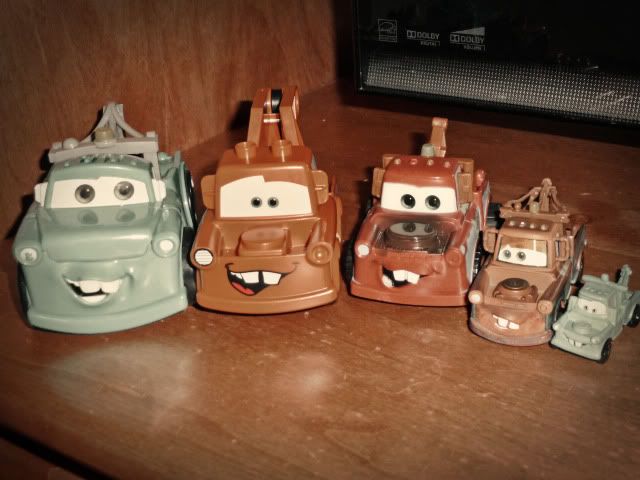 Colby was playing with the Cars cars today. He was finding all the ones that we have in multiple sizes and lining them up. I loved this collection of Maters. I have to say Guido is my favorite, and yes we even have a little one of him too!