239/365
Colby decided he was going to make Richard a pb & j sandwich for lunch.
240/365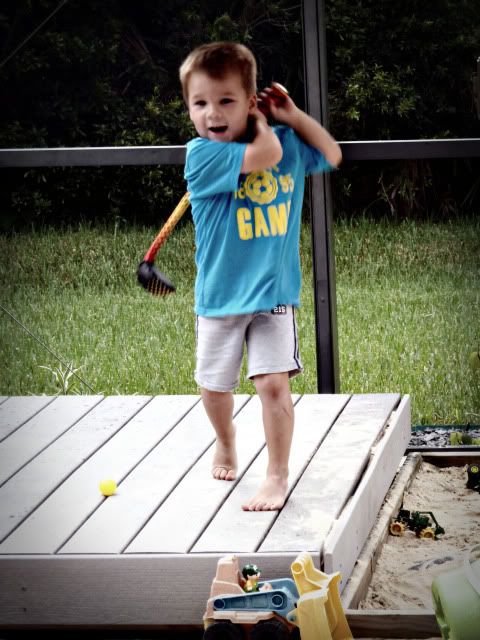 Blake likes sports, ALL sports. He was working on his golf swing. Notice he did not hit the ball, good thing too since he was aimed at the sliding glass door.
241/365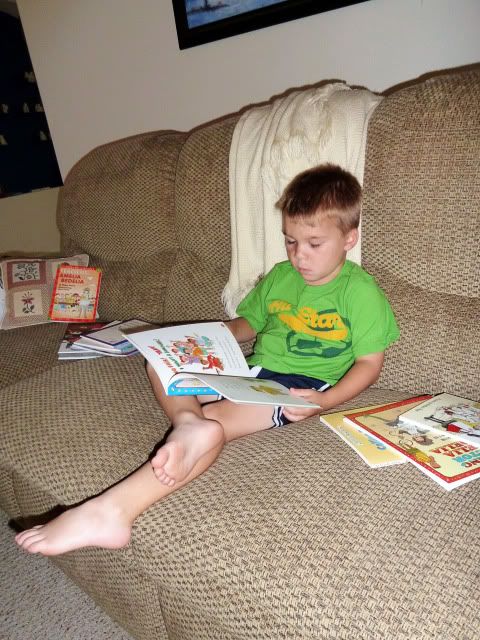 Blake's other love... READING. Can this make a mom happier? The trouble come sometimes when he is reading when he should be getting dressed, eating breakfast, brushing his teeth, oh you name it anytime Blake is quiet there is probably a book in his hands. Oh well he will never be bored.
242/365
Colby helped me make banana crumb muffins. He decided not to waste the crumb topping, but eat it instead.
243/365
I think it is funny some of the positions you find the boys sitting and laying in during the day. Colby was watching tv. It looks like he is practicing hurdles.
244/365
We had our first soccer practice. The boys had fun, and so did I. Looks like it will be a good year. We don't have a lot of players who have played before, but they seemed to be willing to get out there and try.
245/365
Ok I have a really cute picture for this day, but I was lazy. You'll have to wait until next week (o:
pop over to either of these two sites to check out some more great pictures.