302/365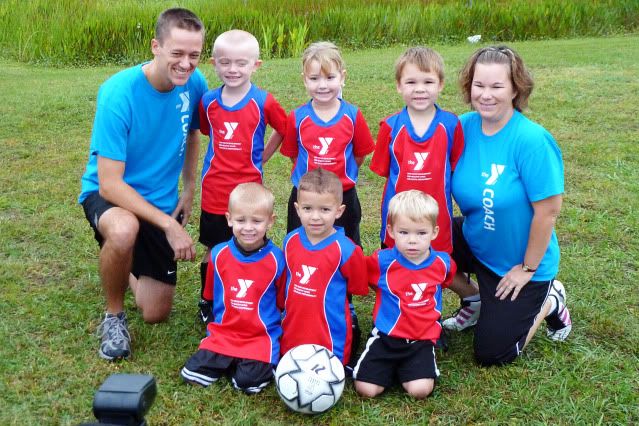 This was our final game of the season. I can honestly say all in all it was a good time and all the kids improved their soccer skills. They each scored at least once during the season and seemed to have a great time.
303/365
The day before Halloween means pumpkin carving and cookie making around here
304/365
This was the moon Halloween night. Want to check out the boys costumes? I posted them on Wednesday.
305/365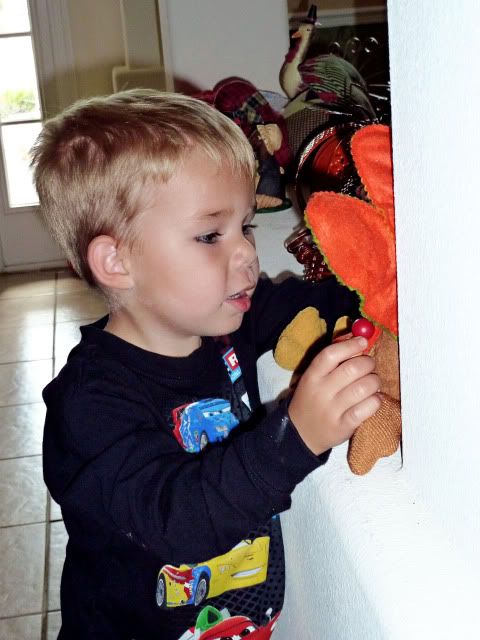 What should you do on the first day of November? Why not take down Halloween and put up Thanksgiving?
306/365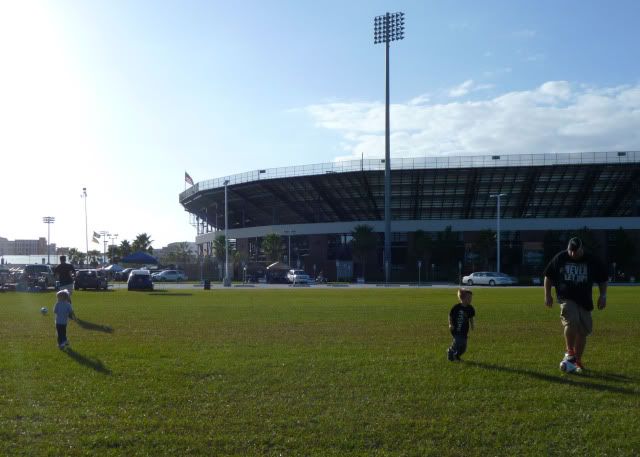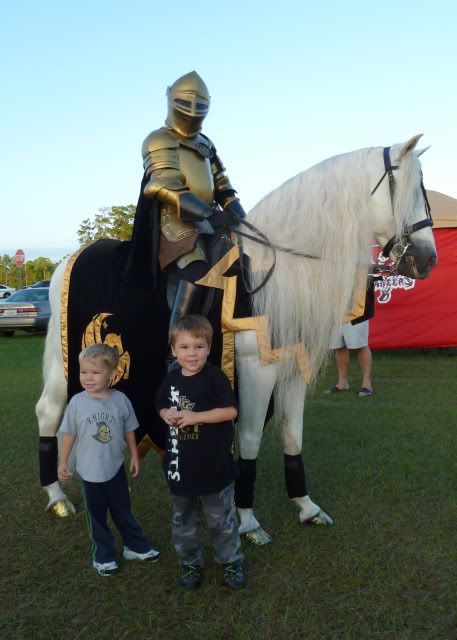 We took the boys to UCF to tailgate before the game. I took the boys home while Richard stayed to watch the game. They had a great time and enjoyed playing. They got to wave to the players bus, meet Pegasus and Knightro.
307/365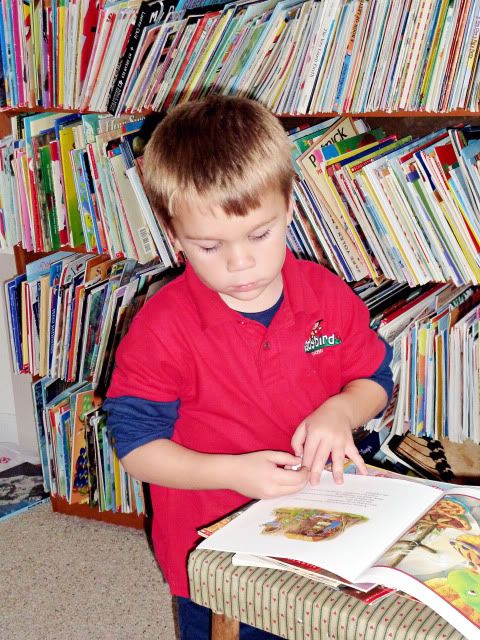 A sight I often see. Blake with a pile of books reading. This is in the office at our house, one benefit of having been a kindergarten teacher, he doesn't go for want of a book to read.
308/365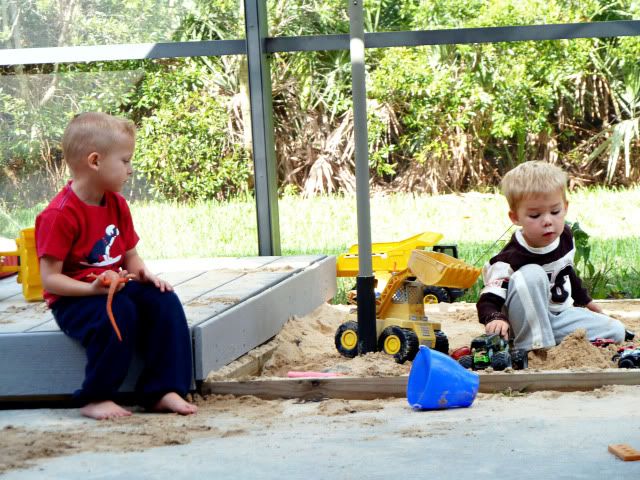 Colby had a friend over for a play date.
309/365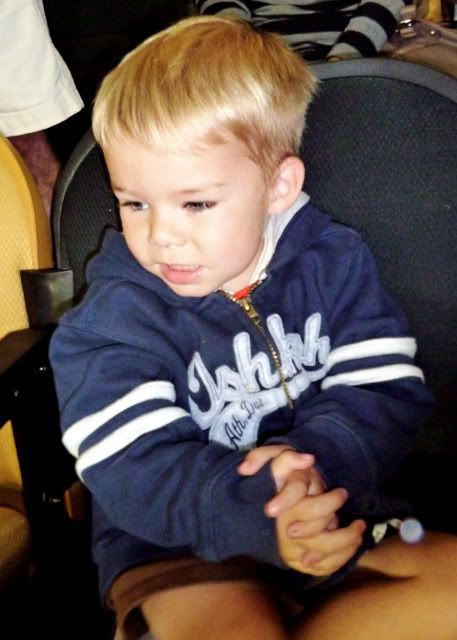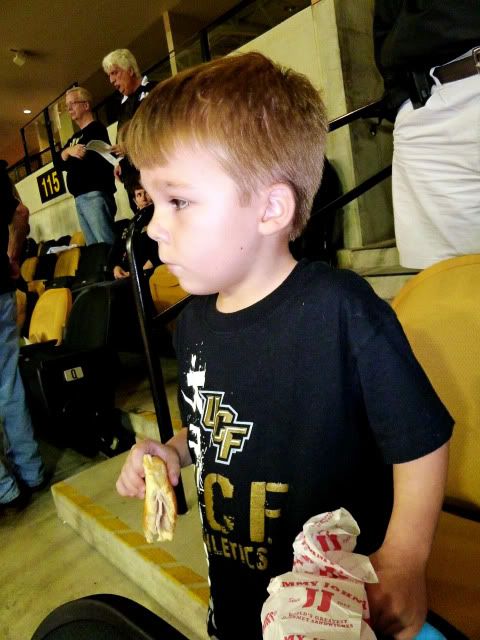 We took the boys to go see a UCF basketball game. They had a blast.