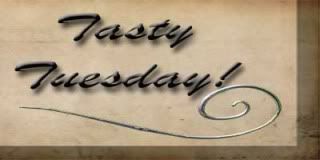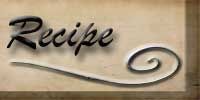 It's Christmas cookie time. Every year the boys and I bake something to give to our neighbors and for Richard to take into work. Every year we bake cookies and usually that is what Richard brings in. This year we baked cookies for the neighbors too, some years we bake other things for the neighbors to mix it up.
I love to try new recipes each year so we don't always have the same things. This year I decided on something in my head and actually found a similar thing on the internet... isn't www a great thing?
I made chocolate blossoms and put a candy cane kiss on the top! I love to make chocolate mint things at Christmas time, isn't that tradition?
Hershey's Chocolate Blossom recipe
Ingredients
1 cup

(2 sticks)

butter or margarine

, softened

1-1/2 cups

sugar

2

eggs

2 teaspoons

vanilla extract

2 cups

all-purpose flour

1/2 cup

HERSHEY'S Cocoa

1/2 teaspoon

salt

Additional

sugar

1-3/4 cups

(10-oz. pkg.)

HERSHEY'S MINI KISSES Brand Milk Chocolates
Directions
Beat butter, 1-1/2 cups sugar, eggs and vanilla in large bowl until fluffy. Combine flour, cocoa and salt; gradually add to butter mixture, beating until well blended. Cover; refrigerate dough about 1 hour or until firm enough to handle.

Heat oven to 350°F. Shape dough into 1-1/8-inch balls; roll in sugar. Place on ungreased cookie sheet.

Bake 8 to 10 minutes or until set. Remove from oven. Place 3 chocolate pieces on each cookie, pressing down lightly. Remove from cookie sheet to wire rack. Cool completely. About 4 dozen cookies.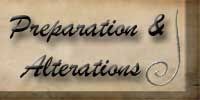 I only made two alterations, one being I used the candy cane kisses instead of the mini kisses. The second is I used the dark cocoa powder.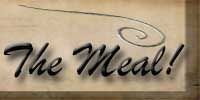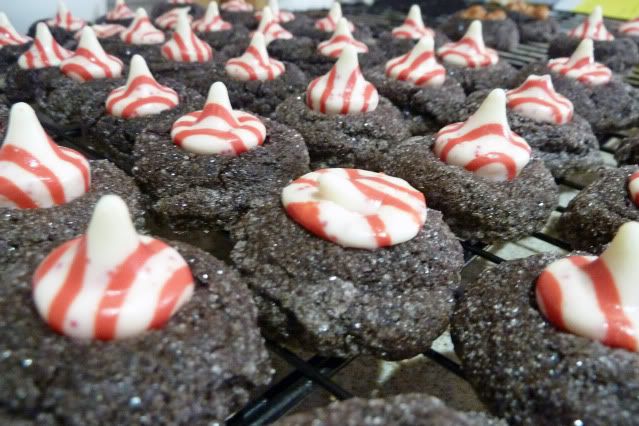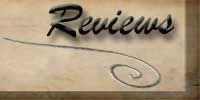 This is a major keeper recipe in my book. I had a hard time finding the candy cane kisses, but you could make it with other kisses, such as peanut butter or caramel! I will be making these again.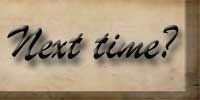 I want to make these with regular cocoa powder and put a peanut butter cup on top of it. That sounds super yummy to me.
Did you make any yummy cookies this year?