Yep, I'm late posting again, but with good reason... Richard put new hard drives in our main pc and I didn't want to upload new pictures until that was done. And he updated Windows, which means I got Photoshop Elements 10!
330/365
Guess it was story time on the couch?
331/365
Dixie had been digging in the sandbox. She was COVERED! I thought this picture was too cute.
332/365
Colby had hurt his finger back in the beginning of Nov/end of Oct. His nail decided it was done putting up the fight. I had a bandaid on it for a few days to prevent him from catching it on anything. The morning after it fell off I found this scene in the bathroom. I guess Blake felt that Colby needed one more bandaid.
333/365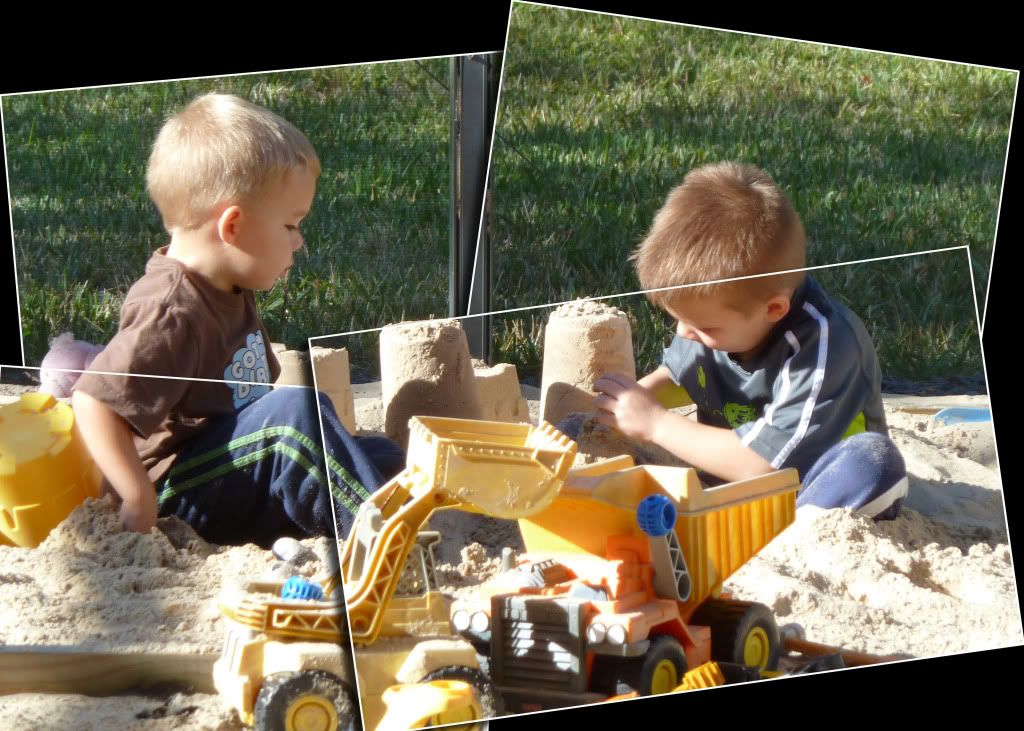 Sandbox fun... yes and I was playing with PSE10 for this picture
334/365
Deck the halls with balls of holly....
335/365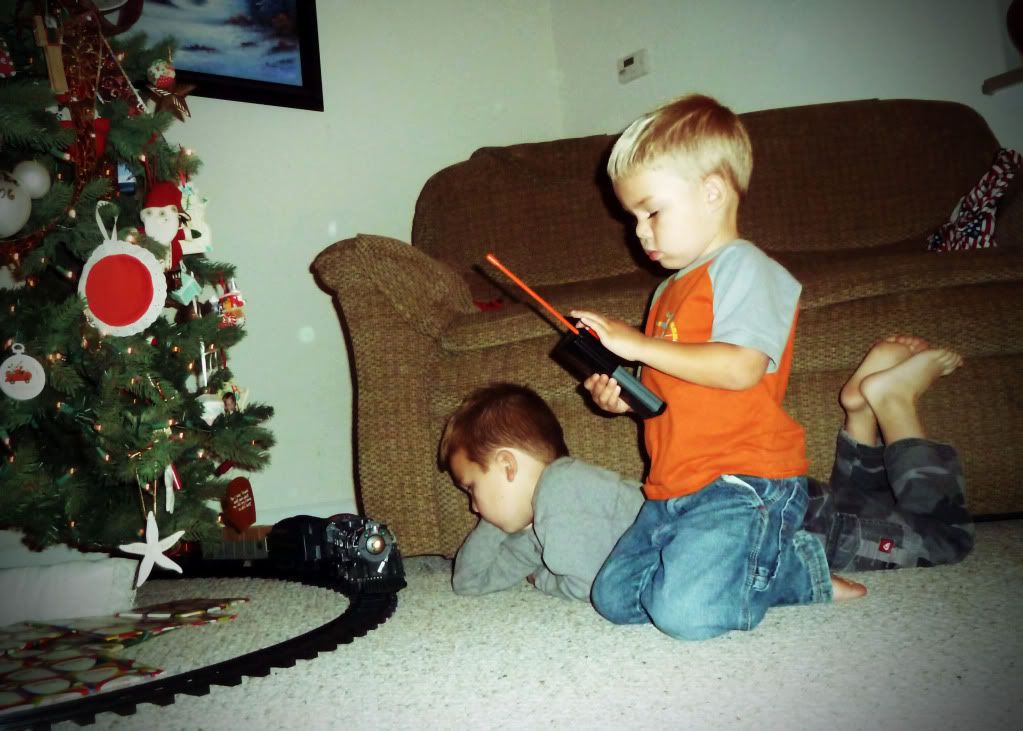 We finally put the train around the tree, I forgot to have batteries ready when we put up the tree. That day the boys spent hourssss playing with it. At least, they were sharing and playing nice.
336/365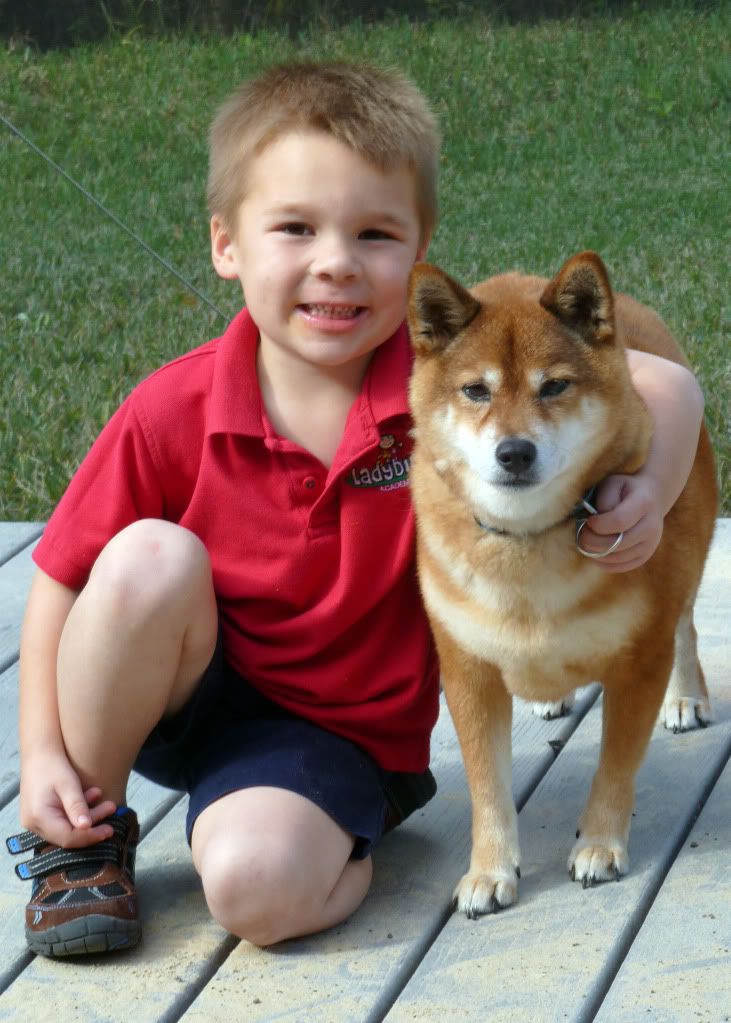 Blake wanted me to take a picture of him with Abby. He had decided recently that he wants to be the boss of the dogs. He sees me interacting with them and trying to train Dixie and now he wants to "help". Poor Abby liked it better when he ignored her I think.