On Monday, I decided to do an art project with the boys. After thinking for a few minutes I came up with this project.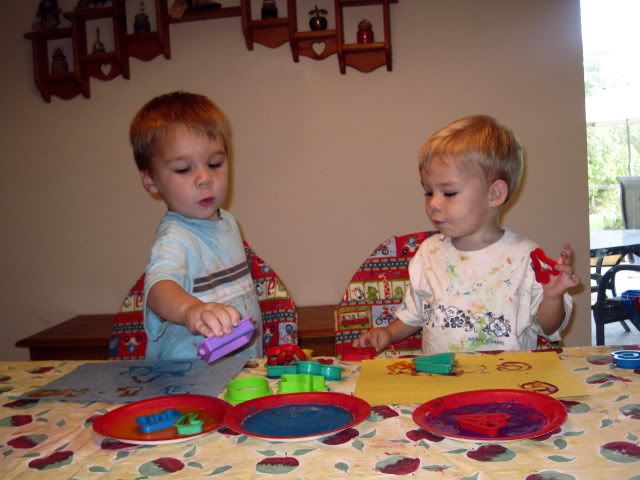 Ok yep, I know you are now thinking ummm what are they doing? I put paint onto paper plates, added a bit of dish soap and water. Then gave them cookie cutters to use in the paint.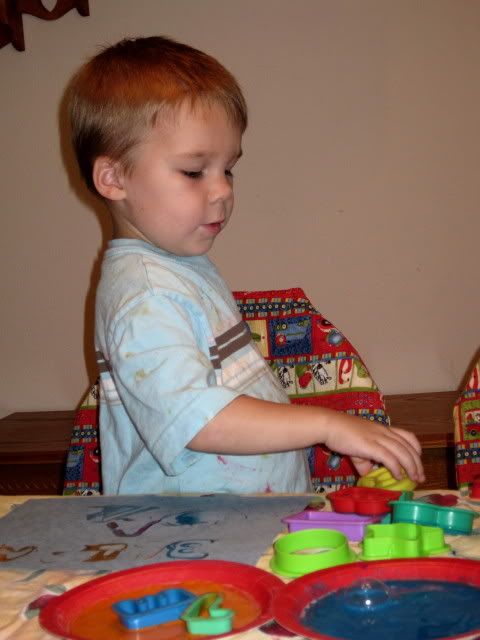 They had the letters to their names and some shapes. The boys had a blast and yes they did end up painting as much with their fingers, but since it was washable paint WITH more soap added clean up was pretty easy.
See...
They then had a blast cleaning the cookie cutters in the sink.