Here we are at another weekend. Are the weeks flying by right now? Hope you had a fabulous week. Here is a peek into our week:
231/365
Here is the end of an art project we did last Friday. Want to see the actual project that created this mess? click on
yesterday's post
232/365
The boys got to talk to Richard on Skype. They don't get to do this as much as we'd like while he is away, but since he was gone over the weekend he had some downtime during the day. They were so happy to see Daddy even if it was on the computer
233/365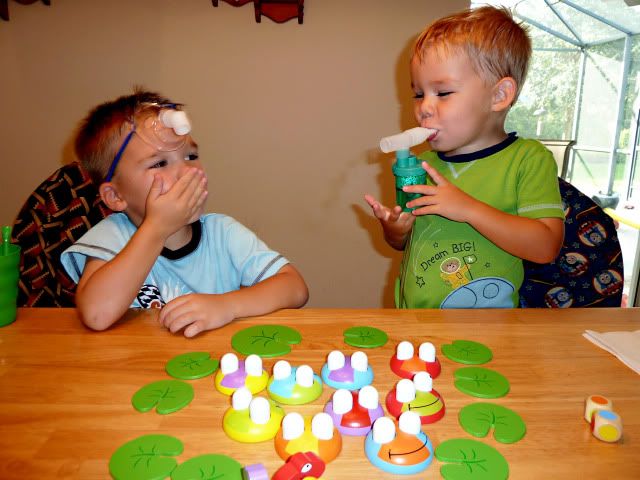 Yep both boys were still using the nebulizer. I thought this picture was too funny. Colby was doing his treatment, but Blake insisted that he needed his mask too.
234/365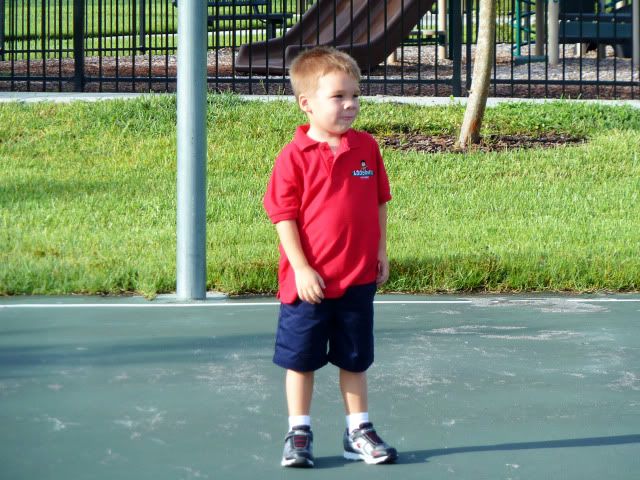 It was Blake's first day of Pre-K. He was very excited. Want to see more pictures? I posted more on
Monday
.
235/365
What do you do when it starts to rain after you told the boys they could walk around the block? Me, I let them play in the rain while I took pictures. I really liked this picture although I could have shown you others where they were drenched. Hey they had a blast and burned off energy, isn't that the goal?
236/365
Colby eating granola for breakfast, to be honest this is the only picture I took that day so like it or not it was the picture I was sharing. Some days are just like that.
237/365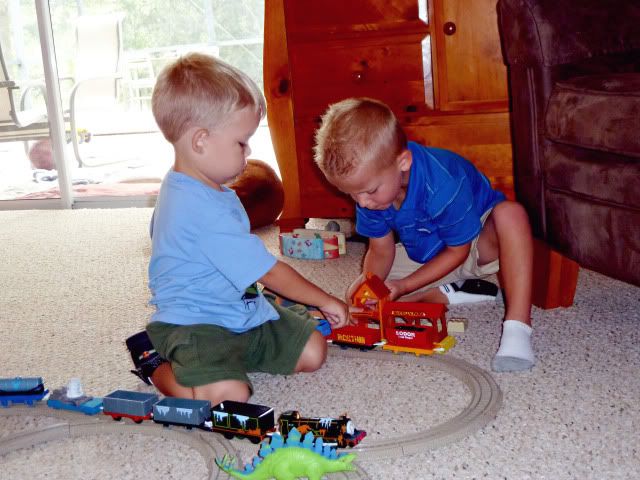 We had a friend over while his sister was at her theater practice. The boys had a blast playing together. It was interesting to have the extra boy in the house but they did really well even with an odd number.
238/365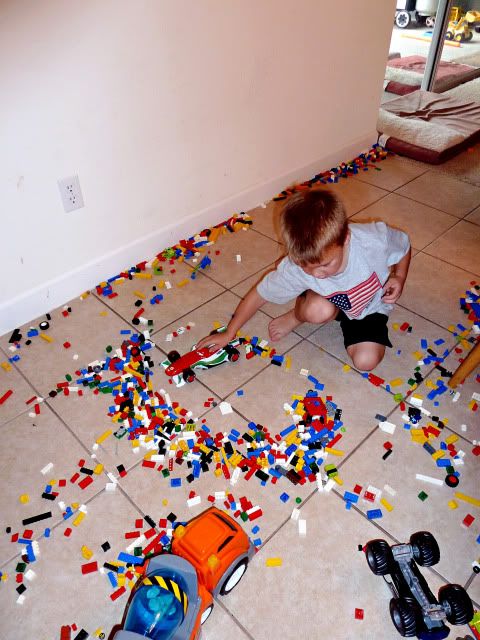 What is a sound that makes the hair on a mother's neck stand up? If it's a mother of boys there isn't much, but this did. The sound of a tote of legos being dumped on the tile floor. And yes they did have to clean it all up when they were done playing. Yes, I let them play... hey if they were going to work to clean it up they might as well enjoy it for a bit first. Right?
You may have noticed that there were 8 pictures this week, that is because the last two weeks I've slacked on getting Friday's picture in on time. But not this week, nope I got it all in and I'm all caught up, for now!
pop over to either of these two sites to check out some more great pictures.