As a teacher and as a mother I tend to be more rigid than necessary with things. As a teacher I unused to justify it as I needed to keep things organized with a room full of children. With my own sons, I think it's as much habit as anything.
The other day I decided that Colby needed some one-on-one focused time with me. So on Monday I opened up a Christmas gift of his and let him go to town playing with me. We decided to open up a play-doh kit.
Now as a teacher, and often as a Mommy, I had the rule that you used one color play-doh so that they colors don't get mixed up. I always felt this helped it stay in the containers better and no one was complaining about the colors being mixed.
Well when Colby and I were playing this we through the rules out the window.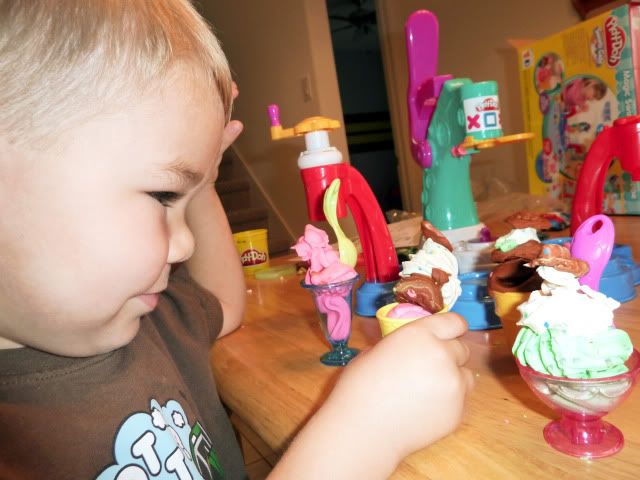 Colby had a great time just playing and making his ice cream concoctions. When Blake got home from school they took it out again and the two of them played together for a long time with it. They even took out the Monster Trucks and they got in the fun.
Sometimes you have to throw out the rules and just let them mix the play-doh.